Equilibra Feed Balancer is suitable for feeding to all horses and ponies, regardless of age, size or workload.
What Are the Benefits of Feeding Equilibra Feed Balancer?
Helps establish and maintain a healthy digestive system.
Enables all horses and ponies to thrive on a more natural forage/fibre based diet.
Help save money by reducing the requirement for expensive hard feeds and supplements.
Provides a unique combination of 10 active nutraceuticals, including high levels of Omega 3 to support optimum health and performance.
Provides an optimum daily vitamin and mineral content.
Contains the Oatinol® Delivery System™ to maintain a high rate of nutrient absorption.
Wheat gluten free.
A 100% Non GM, soya free formulation.
Manufactured to Universal Feed Assurance Scheme (UFAS) standards as palatable, easy-to-feed 2mm pellets.
Recommended to be fed with Fibregest, Alfalfa Soya Oil and Tiger Oats as part of the GWF Nutrition Equine Feeding Guide.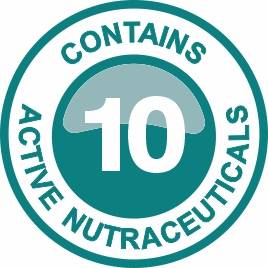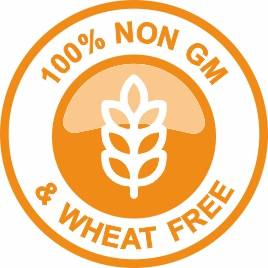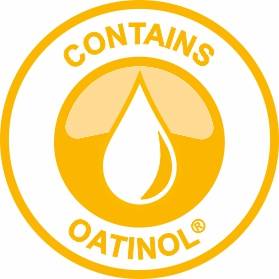 Write a Review
You must be signed in to leave a review.
Write a Review
Step 1 - Daily Quantities • Foals from 4 Weeks of Age - 50gm (0.2 measures) / Day • Youngstock and Ponies from 10hh to 12hh - 250gm (1 measure) / Day • Youngstock and Ponies from 12hh to 16.2hh - 350gm (1.4 measures) / Day • Horses from 14hh to 16.2hh - 500gm (2 measures) / Day • Mares in Foal or Nursing up to 14hh - 500gm (2 measures) / Day • Performance Horses and Stallions up to 16.2hh - 500gm (2 measures) / Day • Horses Over 16.2hh - 600gm (2.4 measures) / Day • Mares in Foal or Nursing Over 14hh - 600gm (2.4 measures) / Day • Performance Horses and Stallions Over 16.2hh - 600gm (2.4 measures) / Day Step 2 - Feed According to Workload For Maintenance / Light Work, Feed: • Ad-lib forage products (i.e. grazing, hays, chaffs) For Medium / Hard Work, Feed: • Ad-lib forage products (i.e. grazing, hays, chaffs) • Energy dense hard feeds (i.e. cereals, competition pellets, muesli mixes)
Black Oats, Hemp Seed Meal, Micronized (sugar) Beet Pulp, Cane (sugar) Molasses, Cane (sugar) Molasses, Calcium Carbonate, Dicalcium Phosphate, Seaweed Meal, Vegetable Oils & Fats (Oatinol), Oligosaccharides 0.5%, Yeast Cell Wall 0.5%. Analytical Constituents Protein 17% Oils & Fats 7% Fibre 12% Ash 7% Calcium 1.2% Phosphorus 0.6% Sodium 0.4% Omega 3 Fats 3000mg/kg Nutritional Additives - Vitamins E672 Vitamin A 4400iu/kg E671 Vitamin D3 5000iu/kg Vitamin E (alpha tocopherol) 800mg/kg Vitamin B12 (cyanocobalamin) 200mcg/kg Vitamin K 10mg/kg Biotin 1250mcg/kg Folic Acid 25mg/kg Nicotinic Acid 50mg/kg Pantothenic Acid 30mg/kg Nutritional Additives - Trace Elements E1 Iron (ferrous sulphate monohydrate) 200mg/kg E2 Iodine (calcium iodate anhydrous) 2mg/kg E3 Cobalt (carbonate monohydrate) 2mg/kg E4 Copper (cupric sulphate & dicopperchloride trihydroxide) 100mg/kg E5 Manganese (manganous oxide & glycine chelate) 100mg/kg E6 Zinc (oxide and chloride hydroxide monohydrate) 300mg/kg E8 Selenium (sodium selenite) 0.5mg/kg 3b8.10 Selenium (organic form of selenized yeast inactive) 0.5mg/kg Zootechnical Additives - Gut Flora Stabilisers (Actisaf Sc47) Saccharomyces Cerevisiae NCYC Sc47, 3x10 exp10 (EC 4b1702) CFU/kg